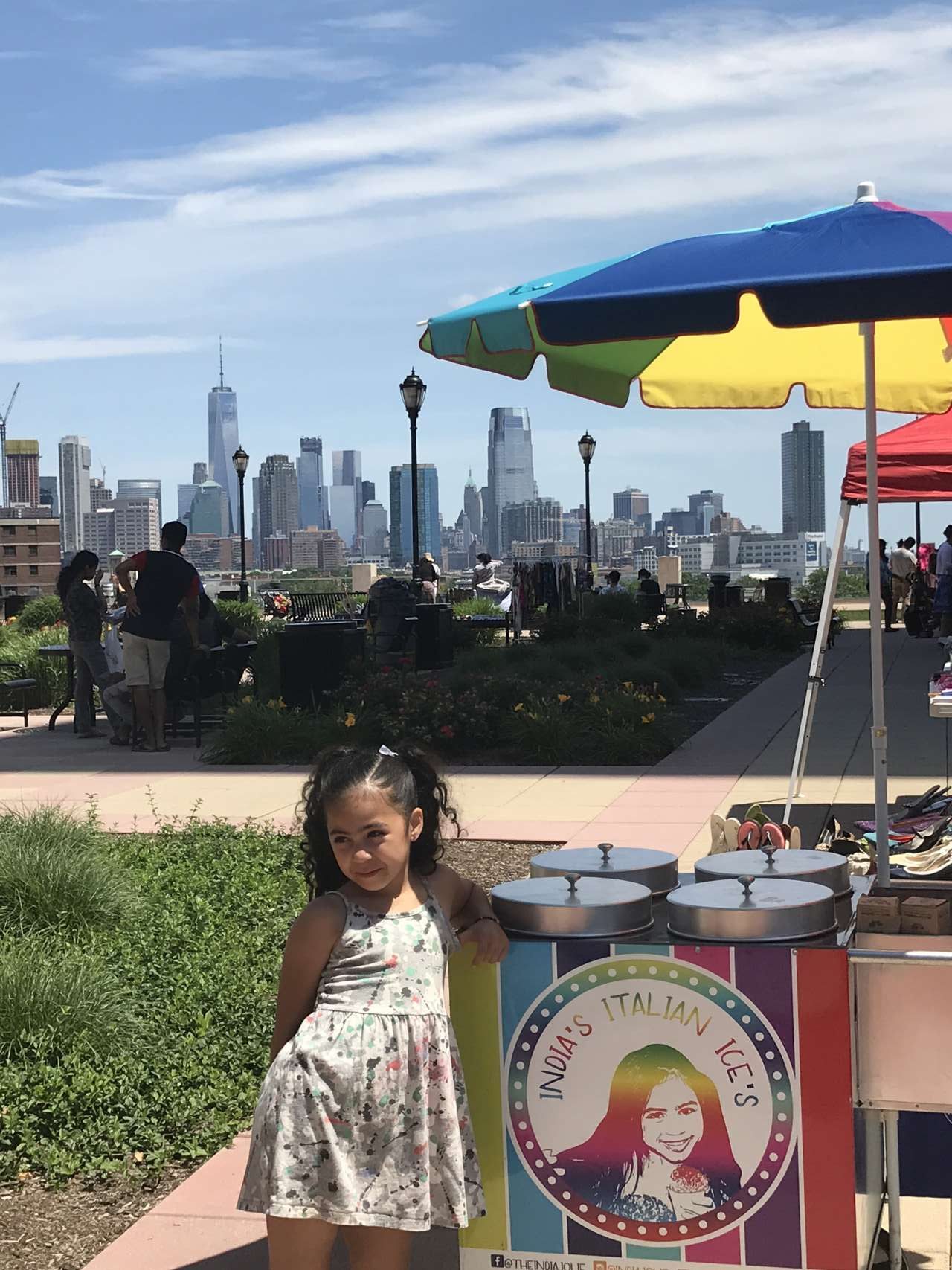 Kidpreneur India Jolie and her newly designed Italian Ice cart at the Beacon flea market in Jersey City
What is the perfect compliment to an outdoor event? An Italian Ice cart, of course! Nothing says summer fun like being outside in the heat shopping, with a view of NYC and an Italian Ice in your hand!  Kidpreneur India Jolie sold Italian Ice's alongside other residents of The Beacon (Jersey City's luxury apartment complex with great amenities and an amazing view of Manhattan) at their annual flea market.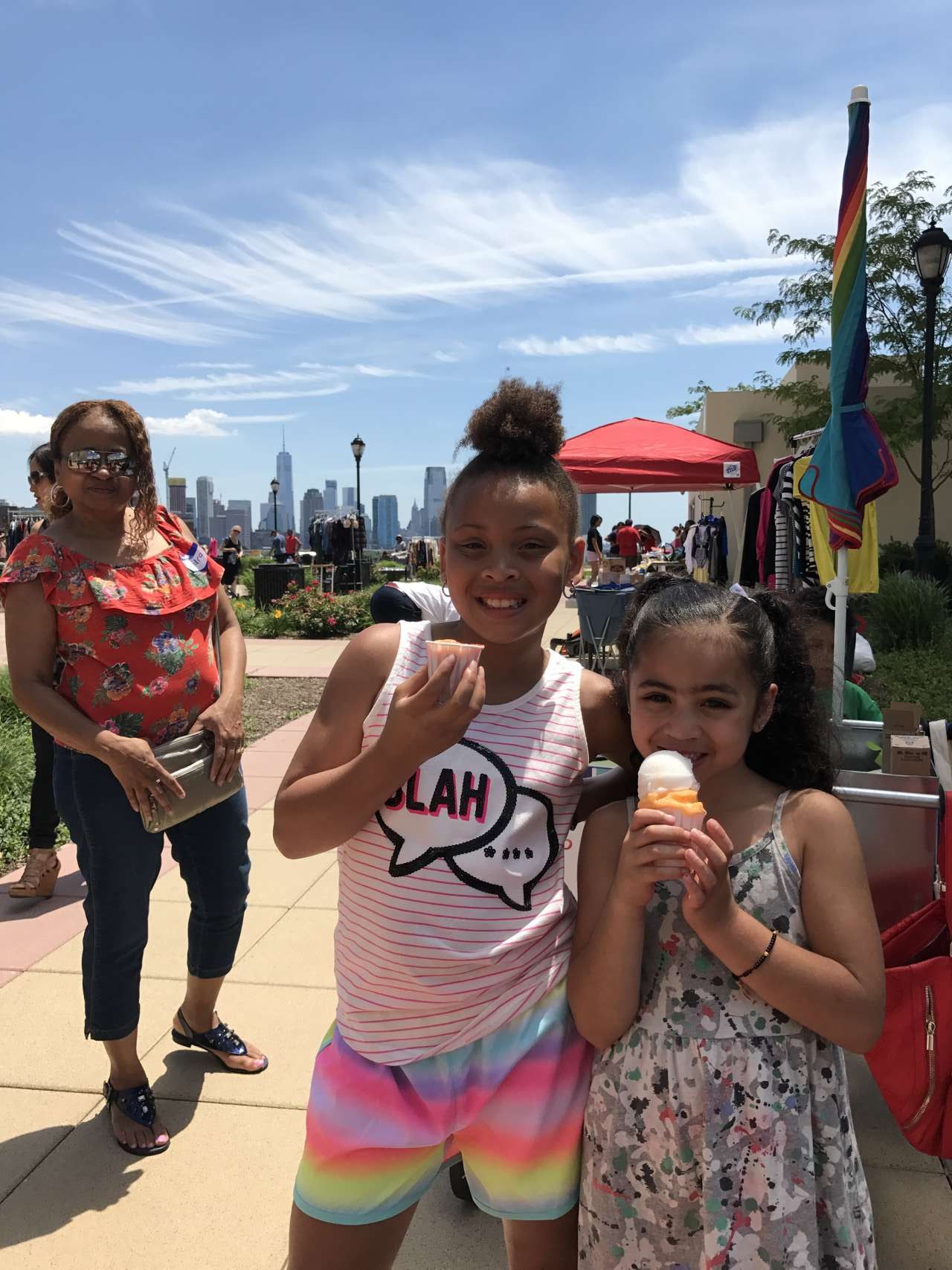 India's Italian Ice's brings smiles to kids faces! 
What's really cool about events where India's Italian Ice's is on the scene? The simple pleasure of eating a colorful and flavorful scoop of joy and happiness! Want to bring smiles to children's faces? Say "Italian Ice Time!" It's like guaranteed satisfaction! Remember that when planning your next children's party or event. In the year that I've been in business I have not seen one single person that has not enjoyed their Italian Ice! This kidpreneur is on to something!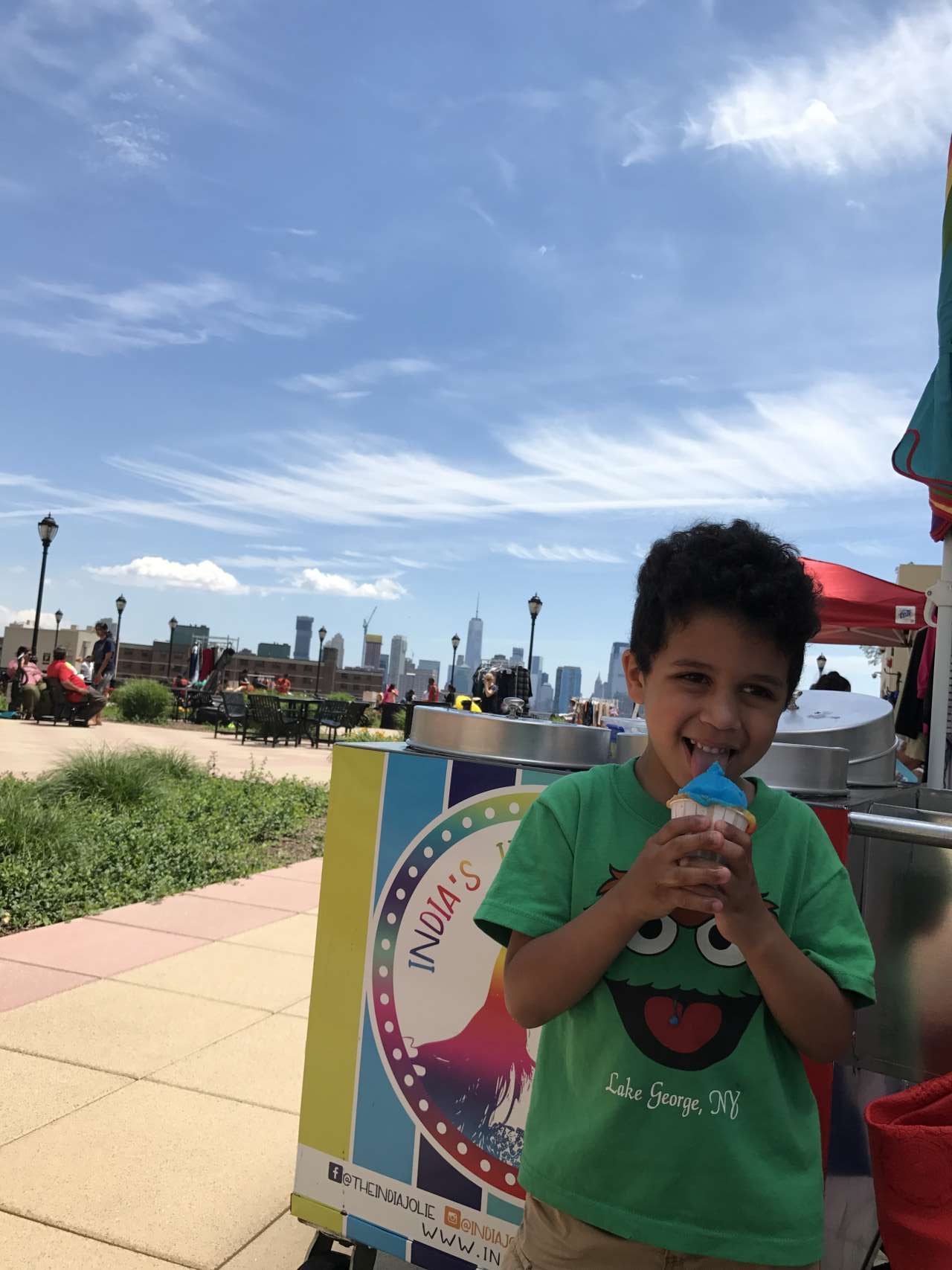 Oscar the grouch loves India's Italian Ice's!
This little boy is my brother, Morocco. He is the quality control test taster at any India's Italian Ice's event. He is also my #1 fan! He is in his happy place eating the popular blue raspberry flavor Italian Ice with NYC views in the background. See that smile?! Any party or event where there will be an Italian Ice cart, his face lights up the same way!!
For more fun ways to celebrate summer and the beautiful outdoors with Italian Ice's and , see India Jolie in NYC's Washington Square Park India's Italian Ice's in Harlem's Jackie Robinson Park India Jolie and her Italian Ice cart in Soho at the Childrens Museum of the Arts India Jolie in Montclair, NJ at the Montclair Museum of the Arts