Kidpreneur India Jolie at Harlem's Multicultural Festival shaking it up with tons of flavor with her Italian Ice Cart.
What's not to love about outdoor festivals?  Especially when you're a kid with an Italian Ice cart business!  This summer I was a vendor at the NYC Multicultural Festival in Harlem's Jackie Robinson Park.  I loved the music performances, kids activities and meeting people young and old who enjoyed cooling off with India's Italian Ice's.  My cart is a great addition to any outdoor event or festival, specially for kids!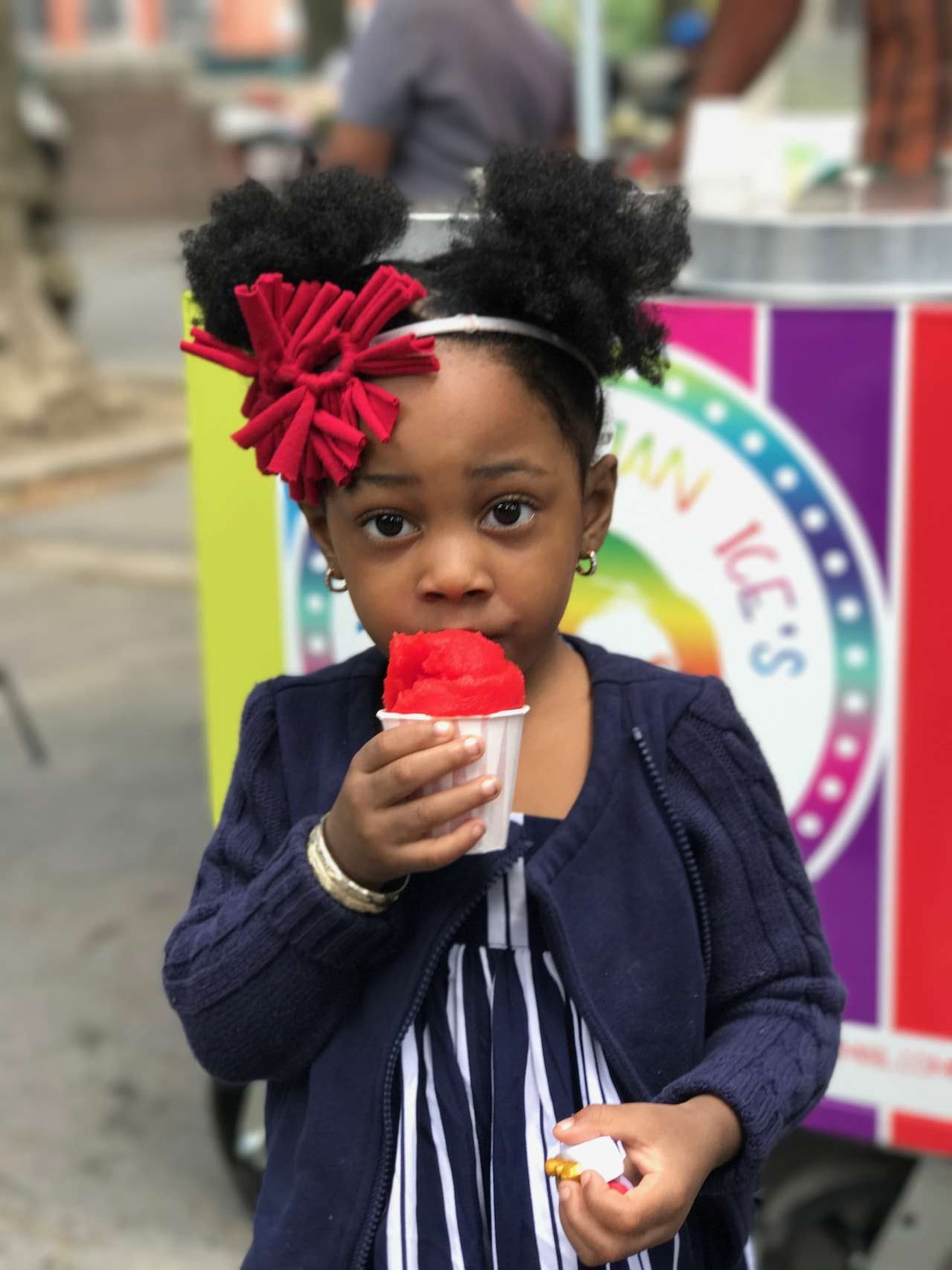 My cutest customer of the day.  Cherry-licious flavor and color pop!  My Italian Ice's are a hit with kids of all ages!  As  kidpreneur, one of my favorite customers are other kids.  It's really cool to see them enjoy Italian Ice's as much as I do.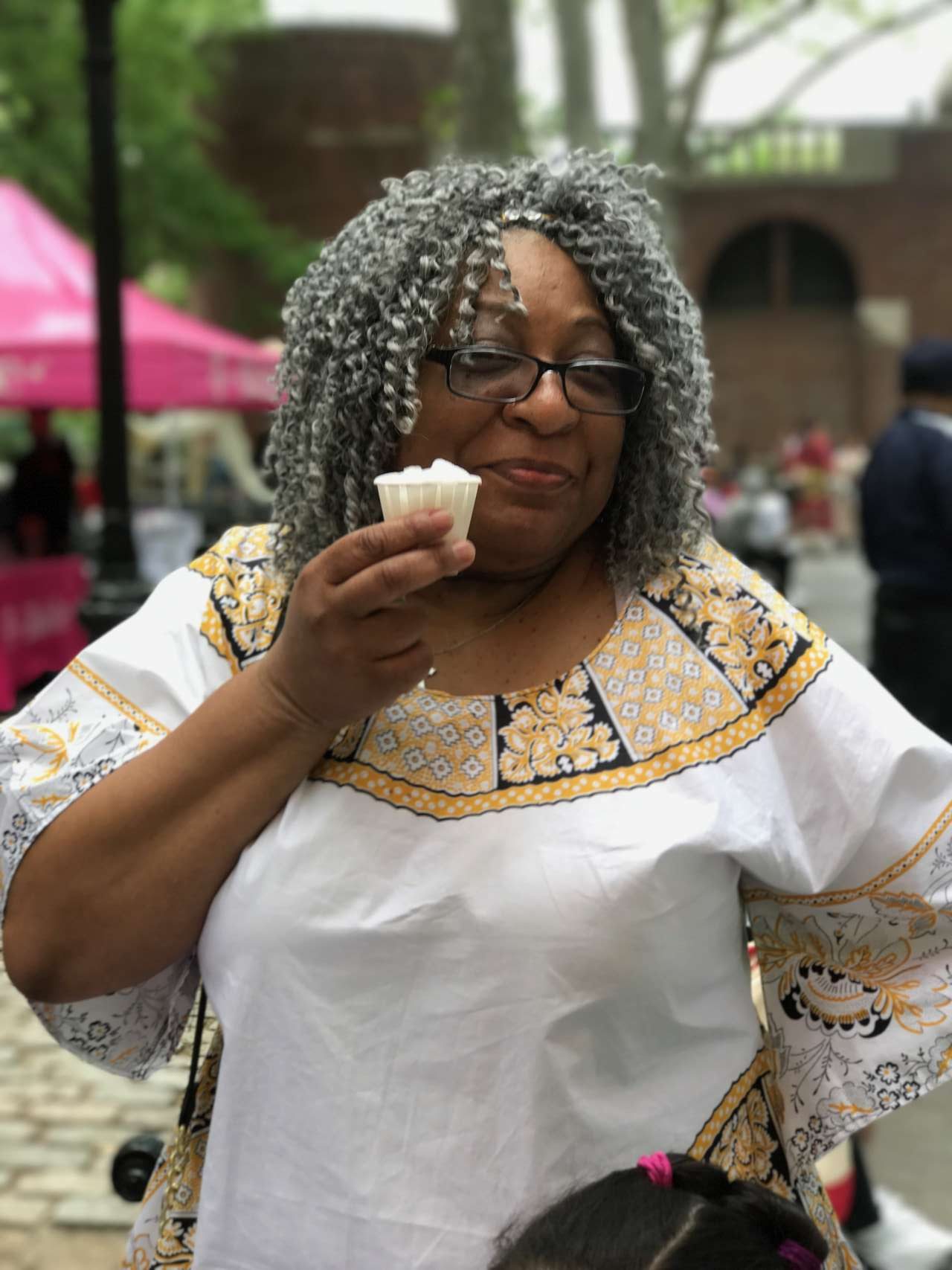 Flavorful and fashionable.  This stylish customer chose lemon – a perfect accessory and one of my favorite flavors!  Everyone has their own personal ice style!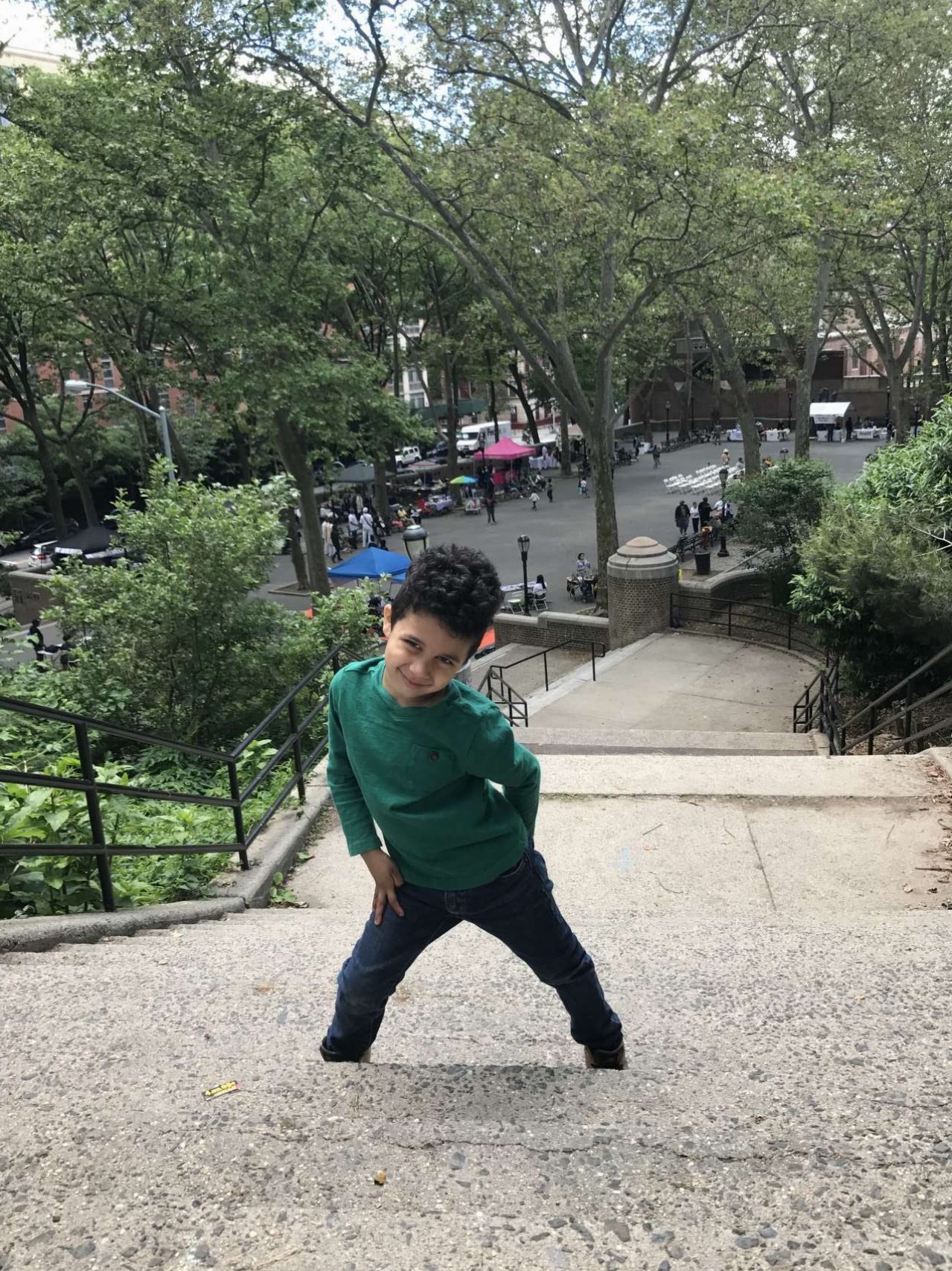 Jackie Robinson Park from up high!  Festivities getting setup below.  My brother Morocco is one busy  little boy!  When I'm working events, he is exploring the scene.  This park is really cool and the Harlem neighborhood is historic.  One fun think about being a kidpreneur with an Italian Ice cart is all the different places I get to do events.  Some of the other great places you can find my cart include Washington Square Park , Soho at the Children's Museum of the Arts , Jersey City at the Beacon Flea Market, Montclair Art Museum