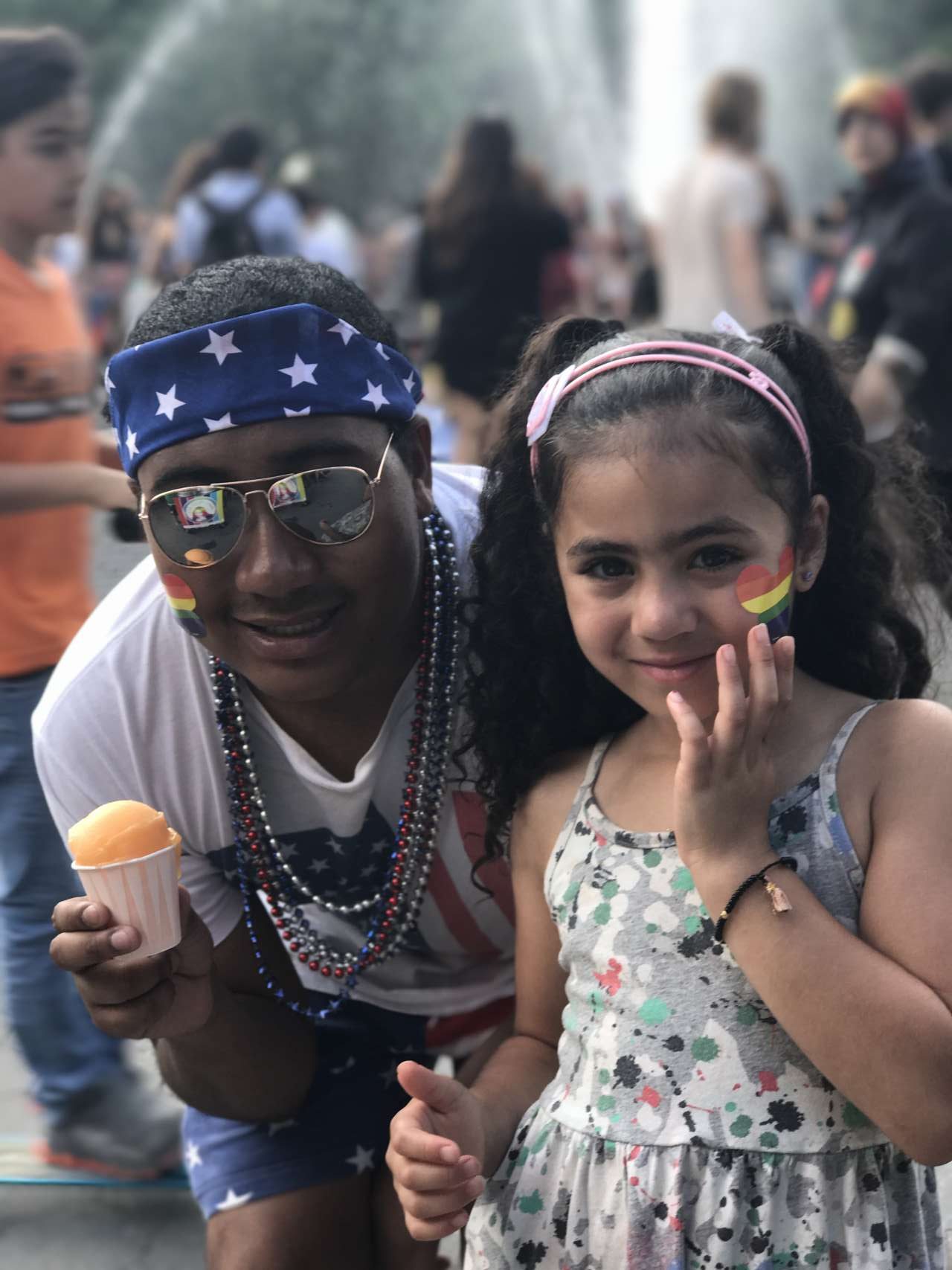 Kidpreneur India Jolie celebrates NYC Pride in Washington Square Park with her Italian Ice Cart
Why is Washington Square park the best place for families after the NY pride festival? As a kidpreneur, working fun events around town I am sharing my top 6 answers to this question.  I'm an Italian Ice girl living in a flavorful world!  Each of my answers has to do with the rainbow of colors, flavors & style of NYC people and the fun and excitement of summer in they city!
1. Happiness and Joy – This is NYC at its best, a colorful and diverse group of people coming together to celebrate love and acceptance. You'll find families, couples, young people, old people, New Yorkers, Out of Towners, you name it! It's like they're all scooped together in one big rainbow Italian Ice!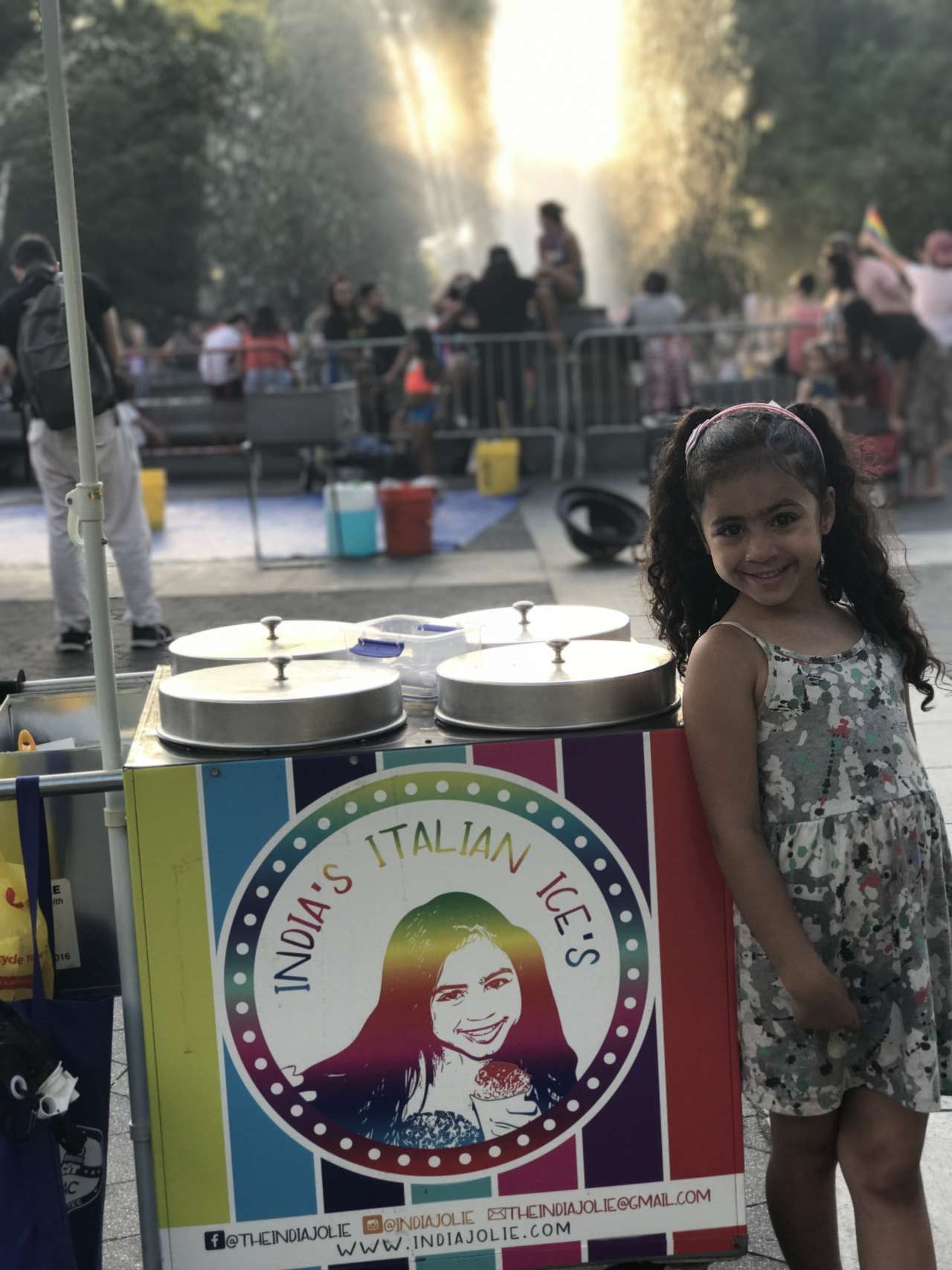 2. India's Italian Ices Rainbow of flavor!  Have you ever seen a 6 year old kid running an Italian Ice Cart ?  Or even an Italian Ice cart with such a cool design?  Don't forget the yummy flavors of Cherry, Lemon, Mango, Blueberry, Fruit Punch and Rainbow that I sell.  I'm sure you wont get a more unique or happy experience eating an Italian Ice than from me, India Jolie!   I scouts the best locations and am over the rainbow about frozen treats!  I'm told that my passion and excitement shows!  Get your Ice's Here!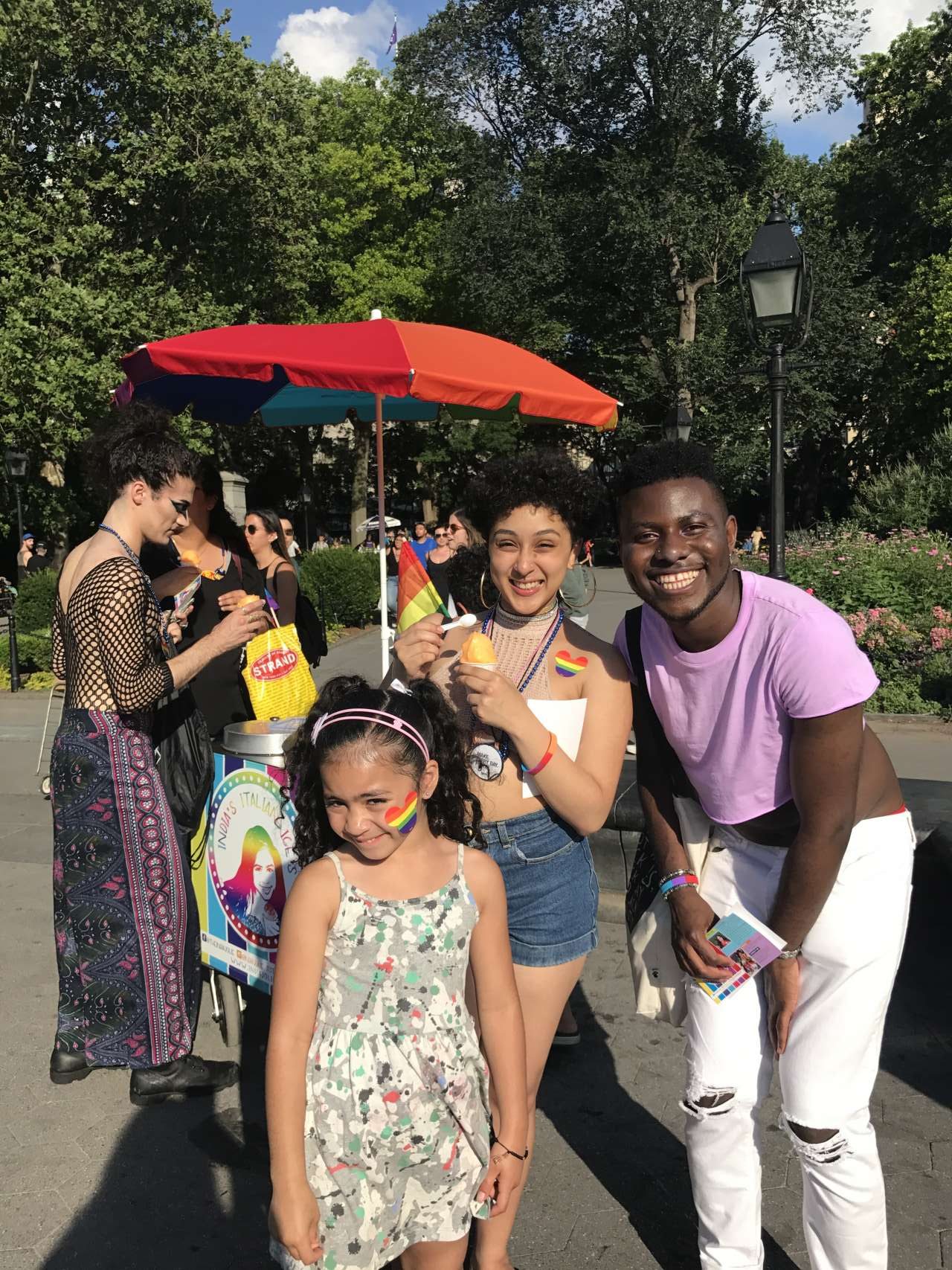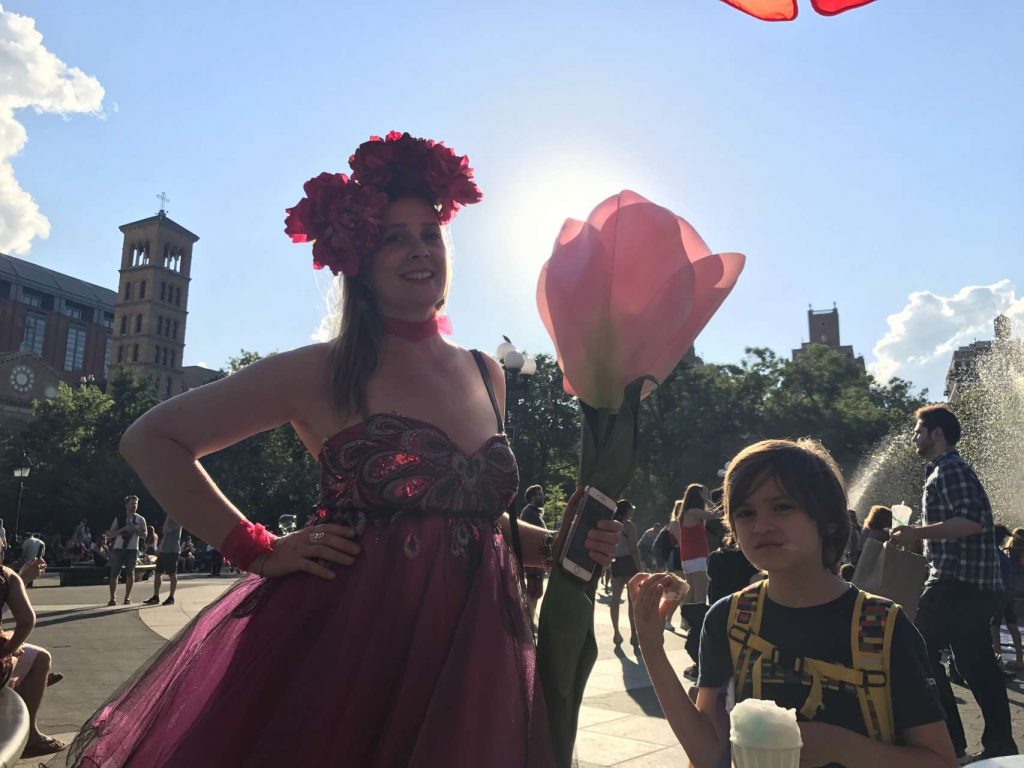 3. People watching: You can see it all. It's like a runway of characters with tons of style; confident, creative and so New York!

4. Colors: If you're anything like me and your favorite color and flavor is Rainbow, you won't find any park in NYC on any day with more rainbows than Washington Square Park!

5. Bubbles: Who doesn't love bubbles?!  Especially big, life sized bubbles in a beautiful park that you can slip and slide on?  You can even get a turn at swinging the giant wand in the soapy bucket to make some of your own!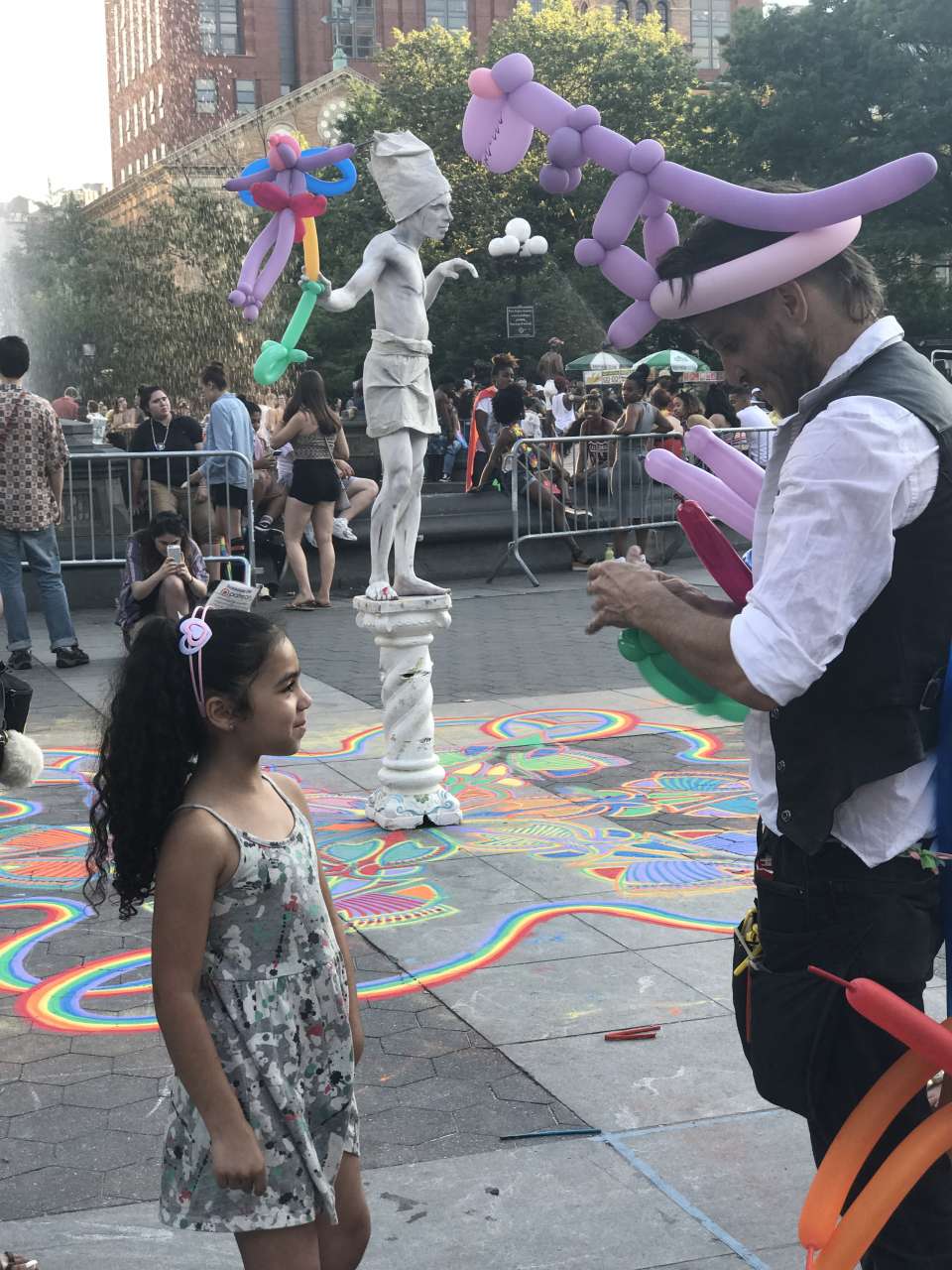 6.Balloons: There is a really cool Balloon man in Washington Square Park who draws a crowd, puts on a show and make really awesome balloon characters.