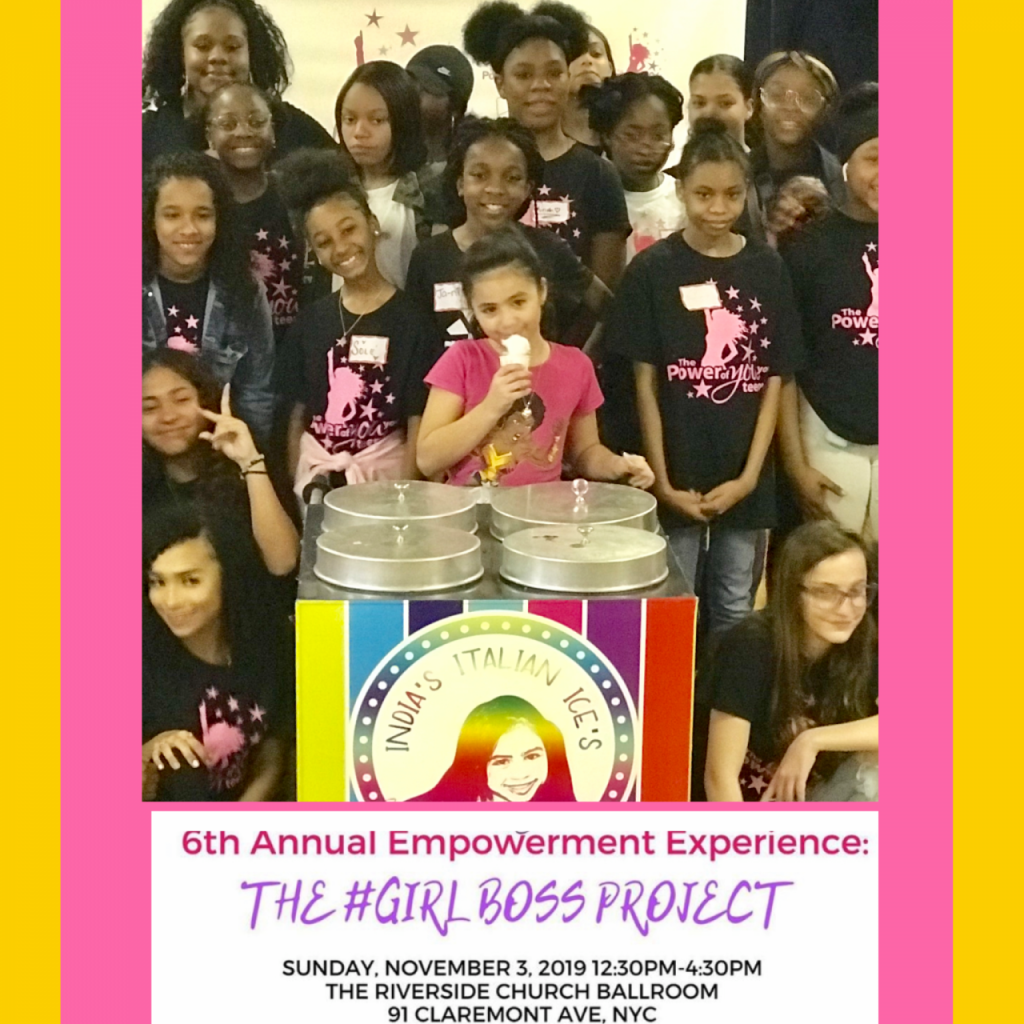 I'm excited to join Power of You Teens Sunday, Nov 3rd, 2019 and meet Miss Teen USA at the 6th annual empowerment experience! There will be inspiring speakers, activities, awesome people and of course Italian Ices! Click here to purchase tickets!
I had the privilege of speaking to the Power Girls back in May about my experience as a Kidpreneur and how I started India's Italian Ices. Click here to see the clip if you missed it.
I loved the experience. Power of You Teens does amazing work in Harlem to empower and mentor teenage girls, encourage them to dream big and to inspire them to reach their full potential.