If you want the attention and excitement of kids and to promote your business at the same time, who do you call?! India's Italian Ice's! I was lucky to meet Michelle and Shaneeka, who started Uptown Birdies to promote events and activities for kids in Harlem, Washington Heights, Inwood & the Bronx. When I am looking for Uptown Fun, I look to Uptown Birdies. When Uptown Birdies wants to attract kids and their parents to sign up, they call India's Italian Ice's! So you should you, here are 6 reasons why: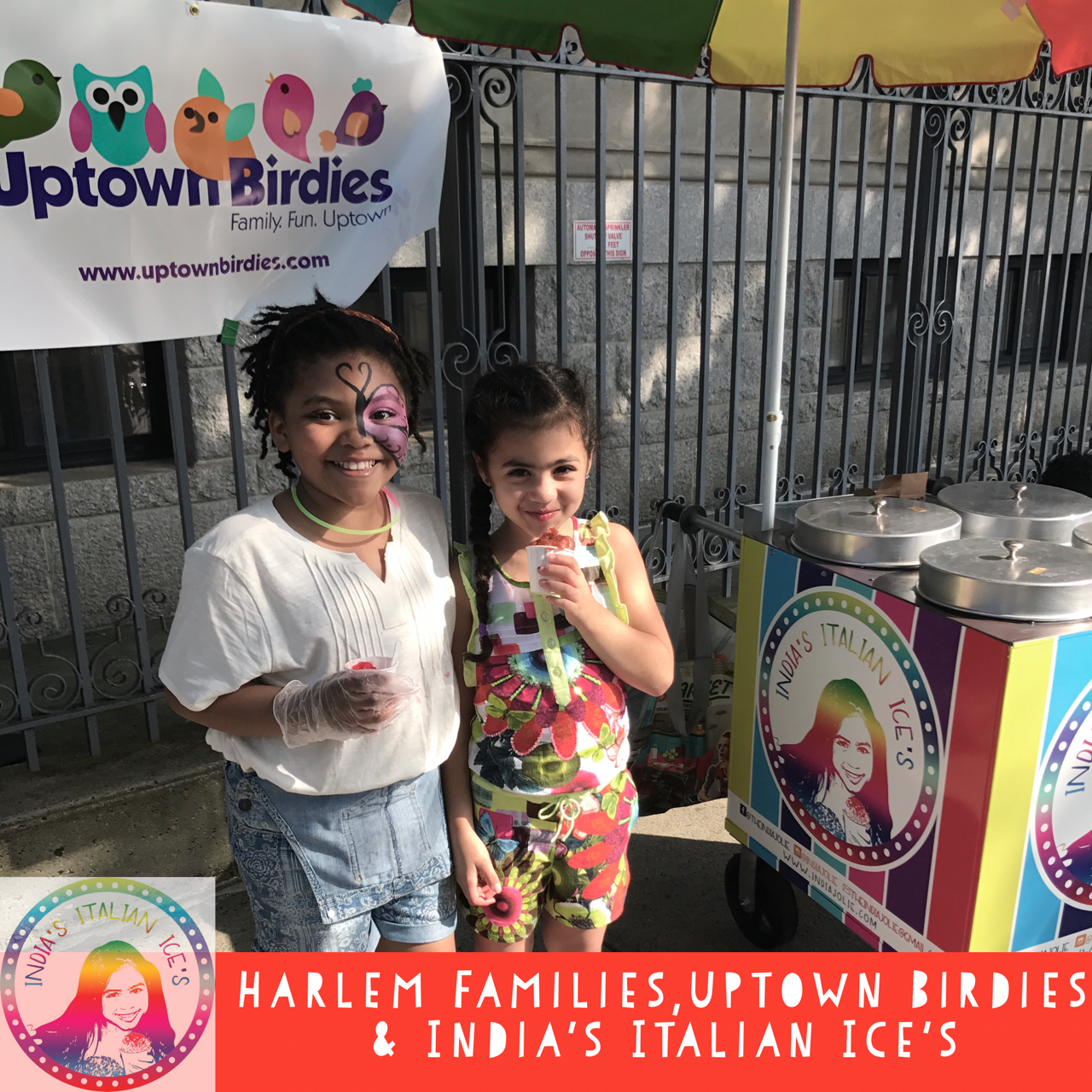 1. Not only do you get a stand out Ice cart with a fun and colorful design to draw in a crowd, on top of that comes a kidpreneur bursting with excitement and smiles to serve the crowd!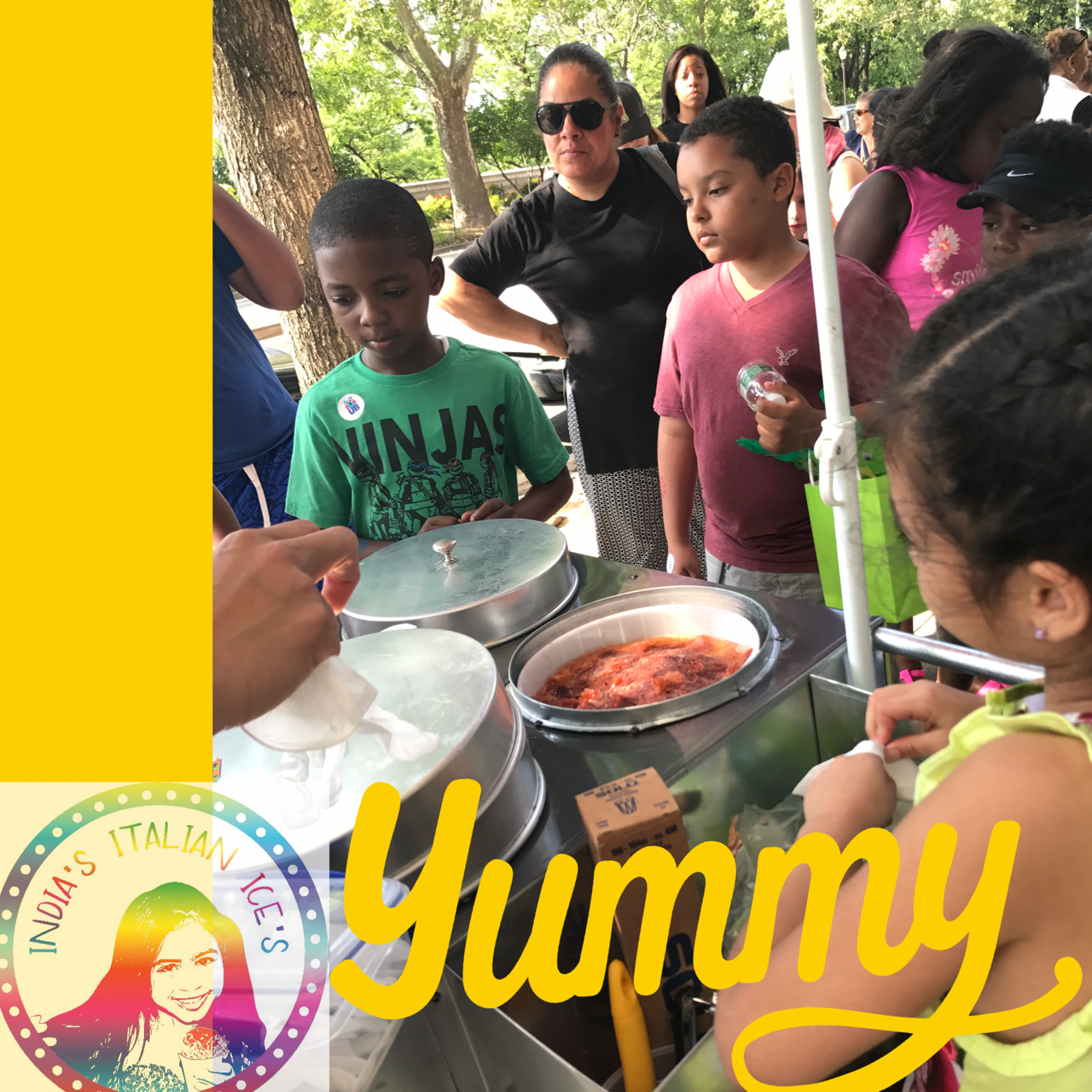 2. Give them Ice's and they will come! India's Italian Ice's draws a crowd!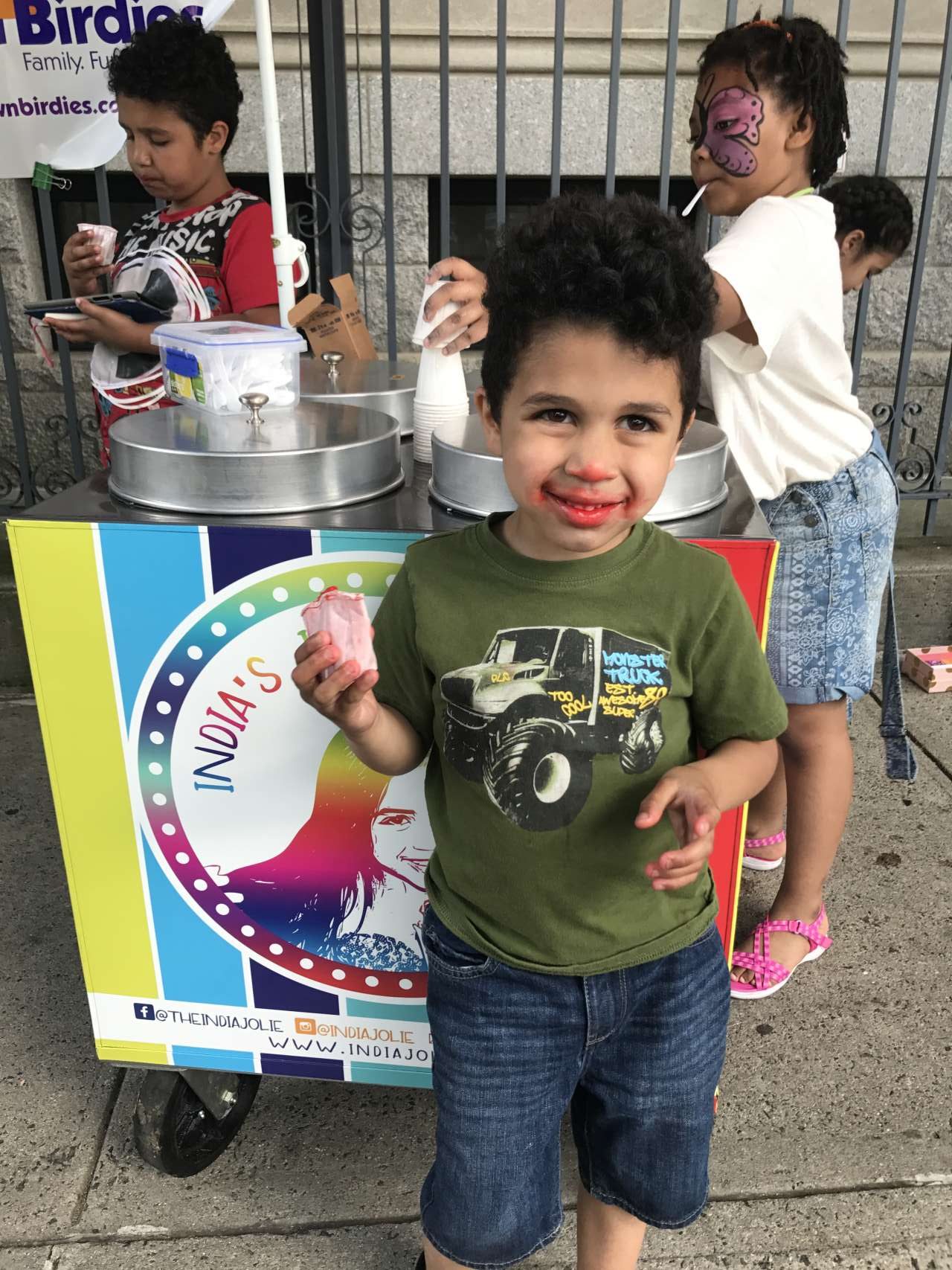 3. Customer Satisfaction: This little boy is my #1 fan and it shows!  Associate your business with India's Italian Ice's for these deliciously sweet smiles of appreciation.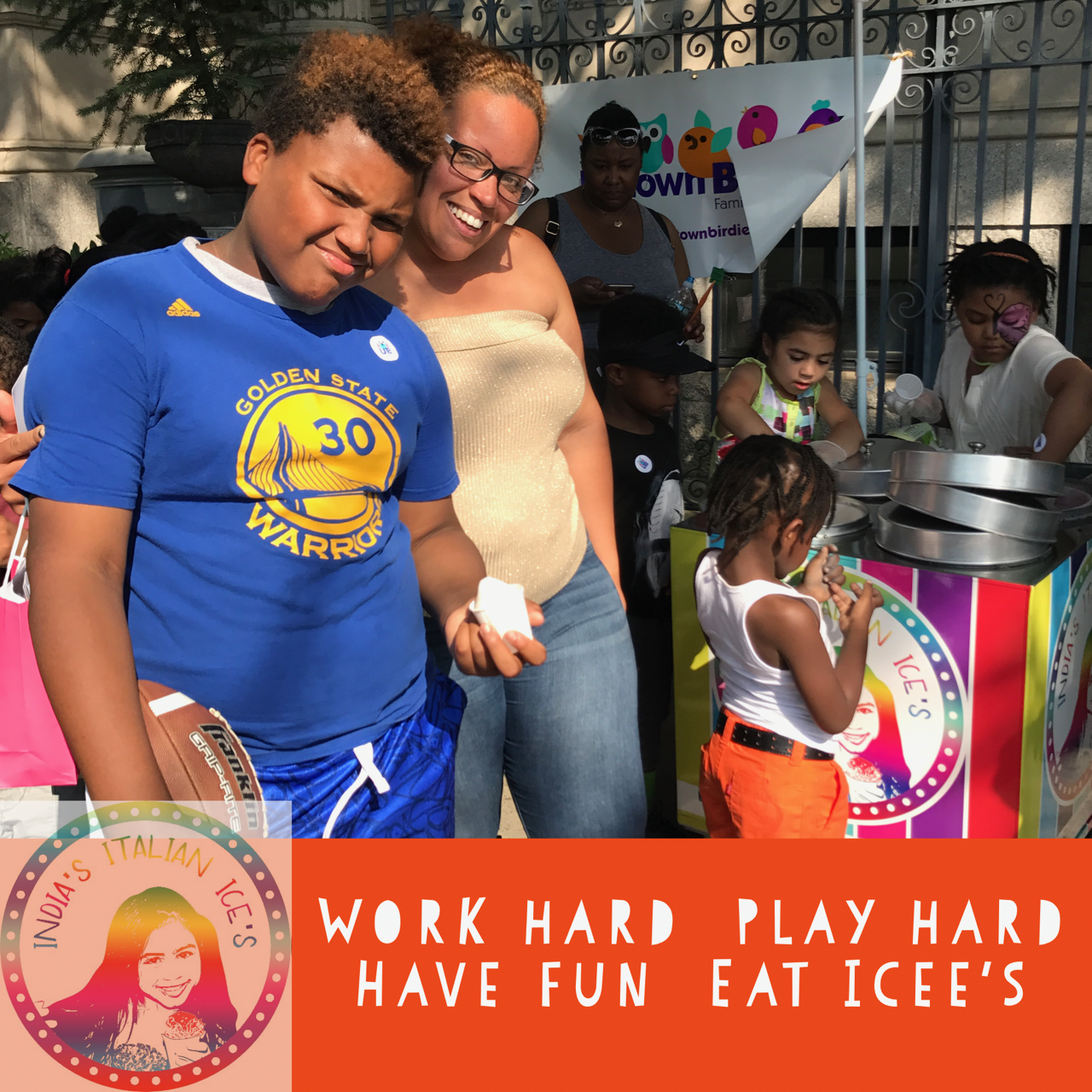 4.  I work hard serving Ice's.  Even future linebackers for the NY Giants ♥LOVE♥ them!
5. My rainbow of flavors is sure to please: kids of all ages, grown ups and teens hold their Ice's in the air and scoop em like they just don't care!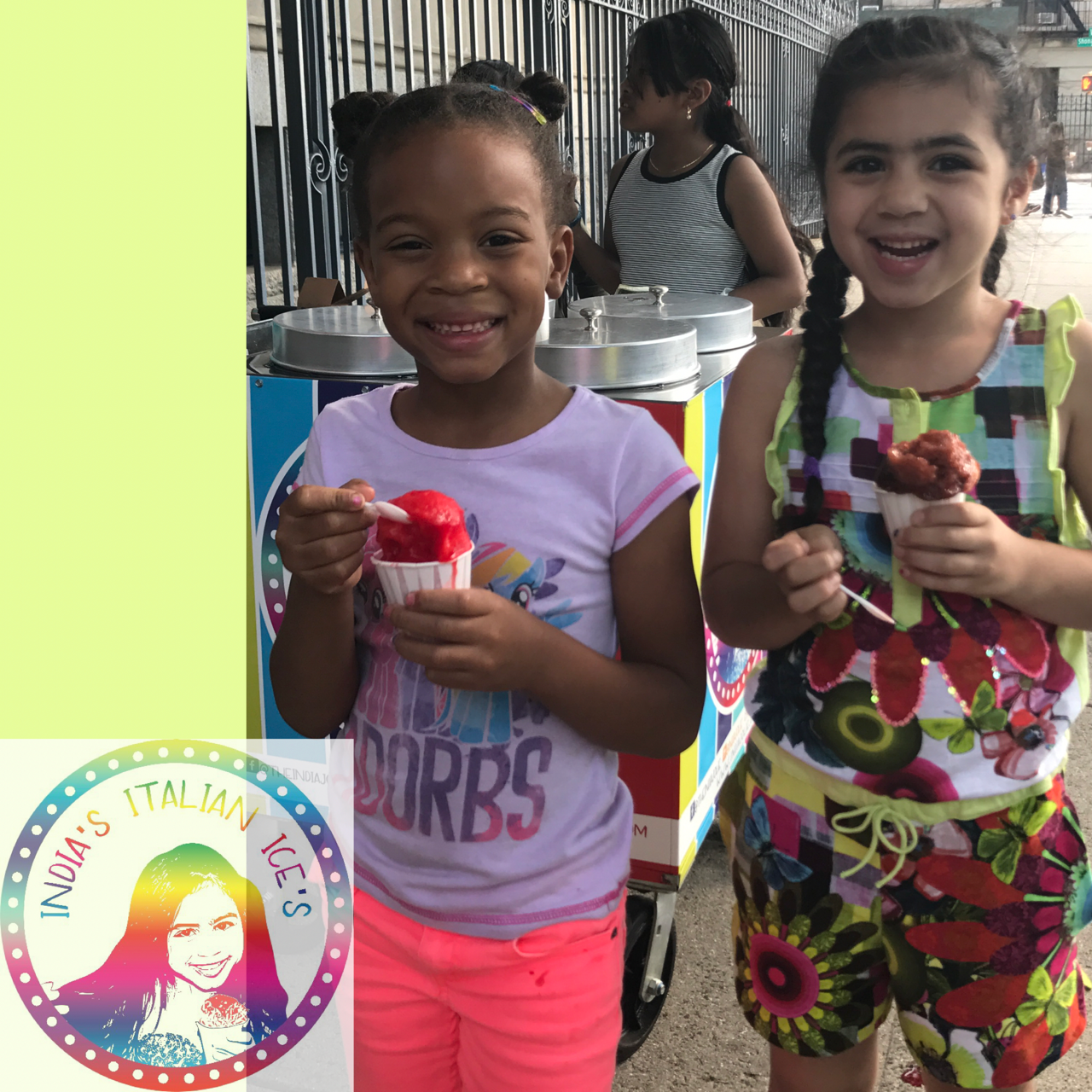 6. Girl Power is inspiring!  Kids are surprised to see a kid with an ice cart business.  They like it!  It shows they too can make their dreams come true.