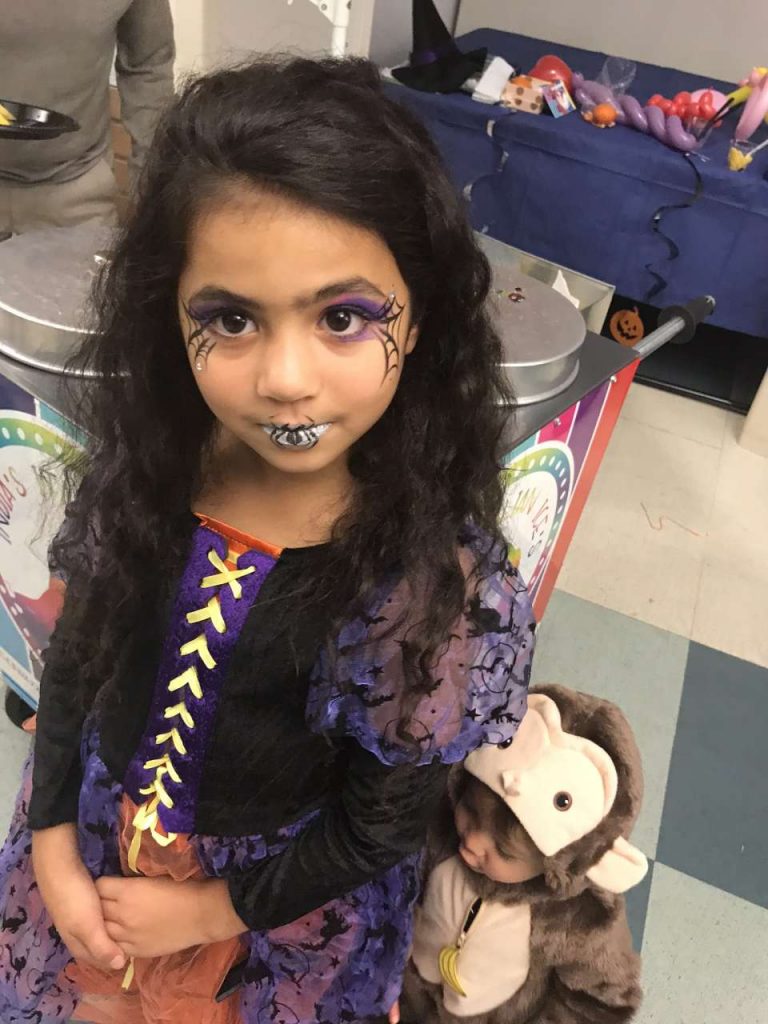 Scary how good India's Italian Ice's are! The perfect addition to any kids party.  Rent my cart for your next kids themed event.  Look at all the happy kids under my spell. This Halloween I worked the annual Jersey City Medical Center Halloween Party and also my schools Fall Festival and costume party.  It's magical to be a kidpreneur with such a fun business!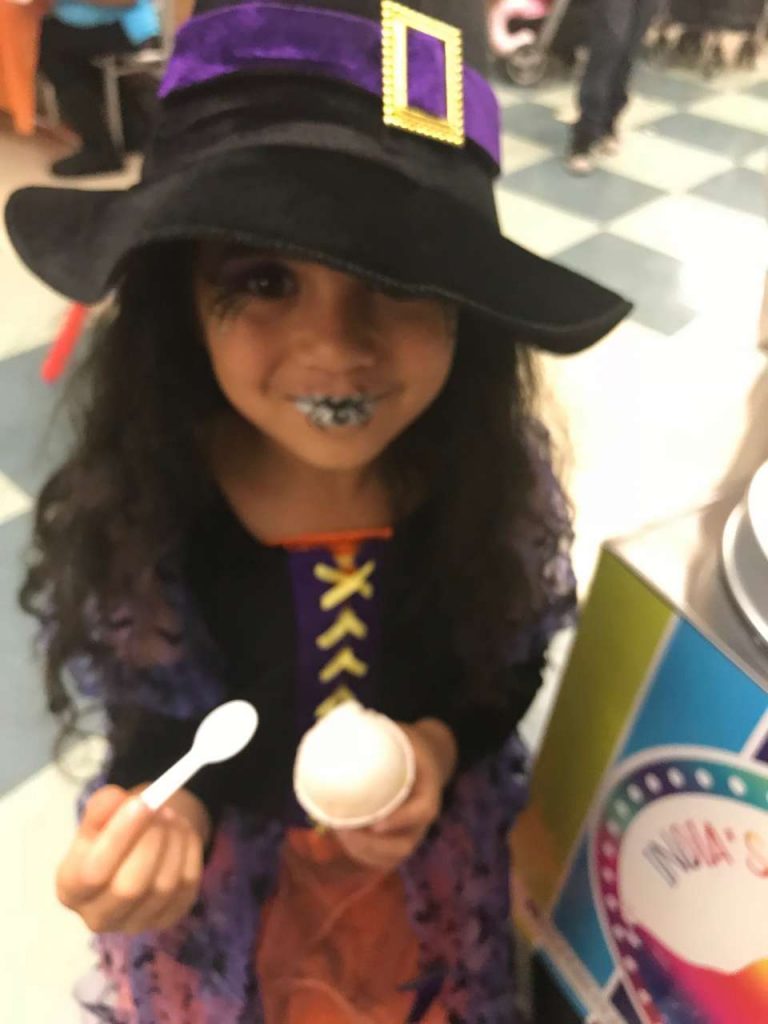 Witch flavor Ice would you like? Monster mango, Blood Red , Boo Blue or Lightning Lemon? Italian Ice's and the colorful flavors are perfect for Halloween! You don't need a lot of hocus pocus to convince anyone of that.  Lemon is one of my favorite flavors.  It's also convenient that accidents with this flavor are Invisible like a ghost!  Sometimes parents hope their kid chooses lemon so that any drips go undetected.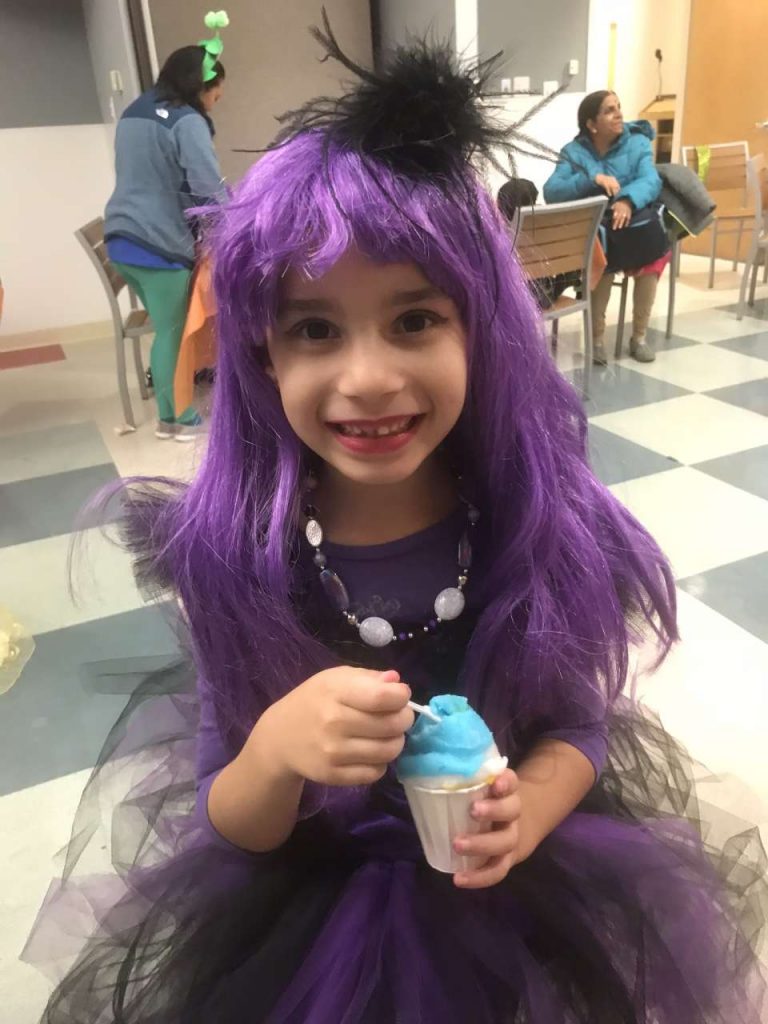 This Pretty Monster High girl loves a mix of Boo Blue on top of Lightning Lemon. It's creative and yummy to mix up flavors.  I don't have a purple flavor, BUT with a little bit of magic I could cast a spell with Red and Blue to create my favorite color!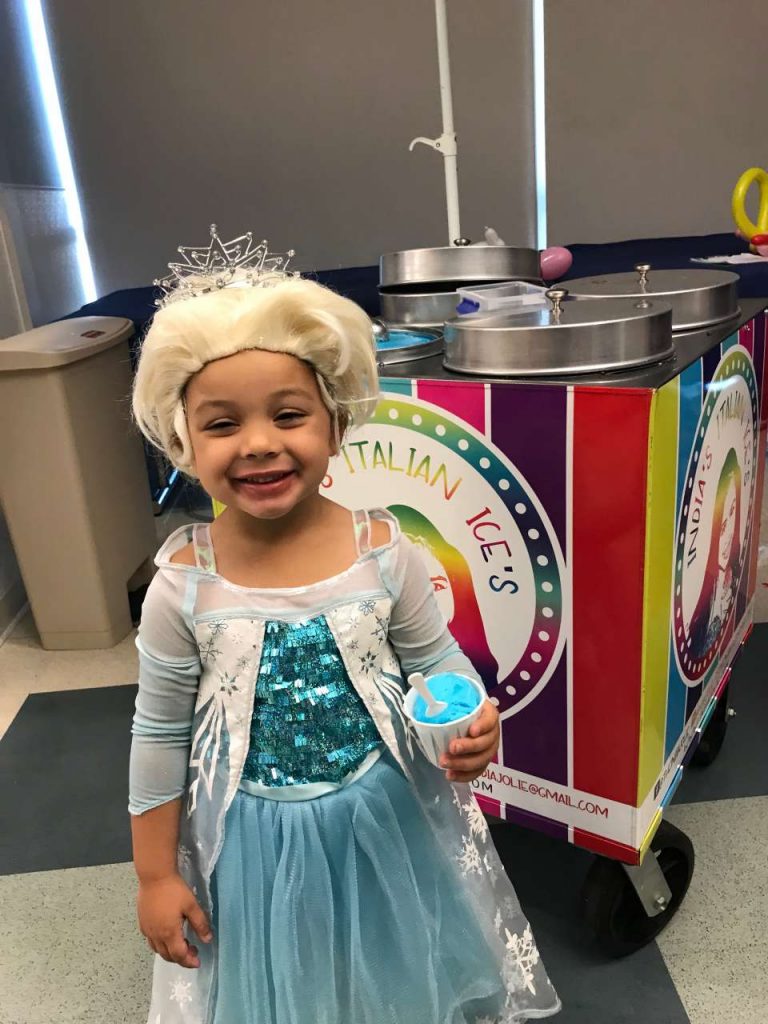 Frozen! Ever popular Elsa MUST have a blue Italian ice. There is no better flavor for the ice princess and her magic.  Scoops of Blue Raspberry (and Lemon) would be great for Olaf if "You want to Build a Snowman!" Fun idea for a Disney Frozen themed party.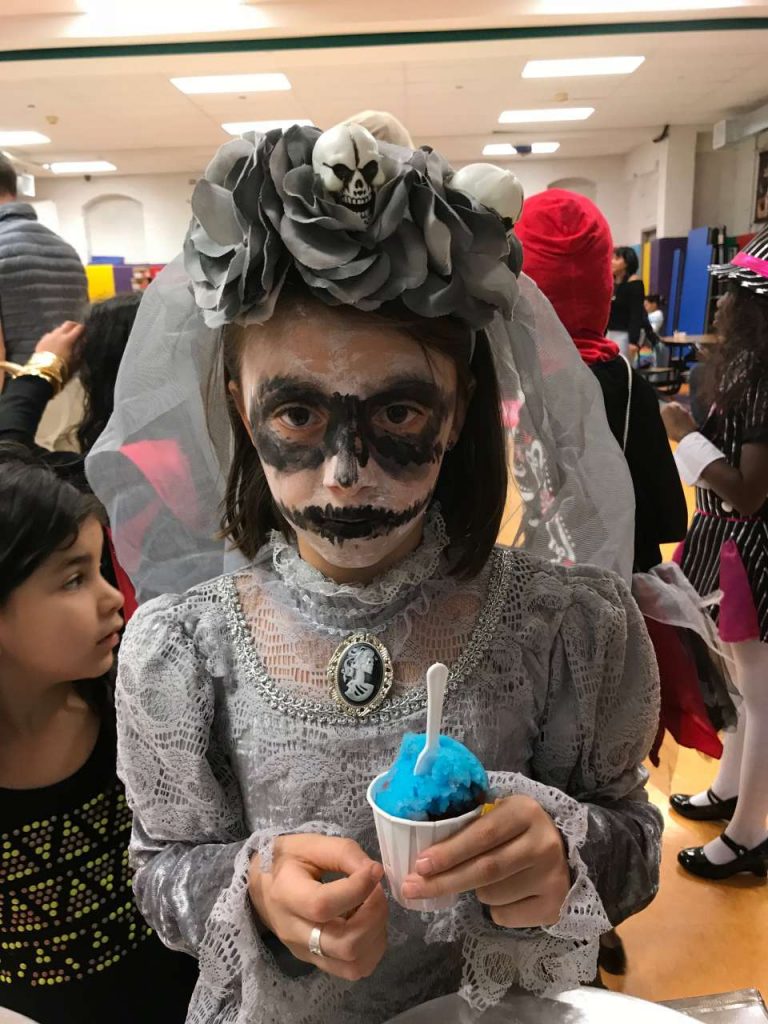 Frighteningly delicious.  Day of the dead bride chose Ice cold blue to match the temperature of lifelessness!  This is my schools Halloween Party where the Ice's completely sold out!  They were a hit.  Consider booking my cart as a fundraiser for your school, or a fun addition to any festival.  They are always a hit!
For more Italian Ice Cart Halloween Fun, see Last  years, Jersey City Medical Center  Halloween Party  https://indiajolie.com/jersey-city-medical-center-halloween-party/ and my school's Fall Festival Costume Party https://indiajolie.com/my-ices-at-my-schools-halloween-party-nyfacs/