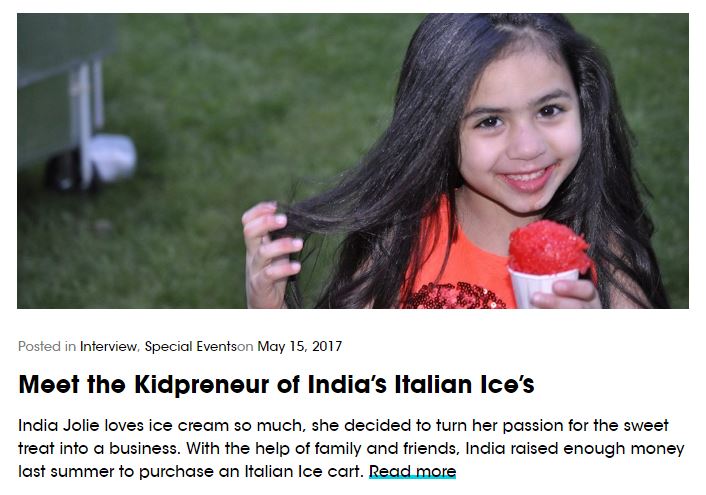 Allow me to re-introduce myself!  I am officially in business for Icee season 2017.
The Children's Museum of the Arts interviewed me and featured me on their blog! Here's the scoop and the entire article:
Last year, I was only 5 and just starting out.  My first event was in September and I didn't even have the best summer months to sell icee's.
Now that I am 6 and have experience, I can't wait to make people happy with my icee's all over the city!  I am really excited about this weekend.  I have two events.
Saturday, May 20th 1pm-5pm  is the Multicultural Festival at the New York French American Charter School. 311 W 120th St
Sunday, May 21st 11am-4pm  is the Children's Museum of the Arts Kids Fair. 103 Charlton St. Life is sweet!