To create a social and fun atmosphere prior to a fierce KidsFash Magazine Fashion Show, the event producers called on me, India Jolie, a kidprenuer with undeniable ice's. I was honored to bring my signature India's Italian Ice's to the event. As models, designers, and other inspiring kids in business mingled, my Italian Ice was the perfect ice breaker. As everyone lined up to be served ice's, smiles ensued and quickly new friendships were sparked around my stand. The way my signature ice's brought everyone together really made me happy. Goes to show how yummy treats at any kids' events is essential. Especially ice's served by a kid with her own cart!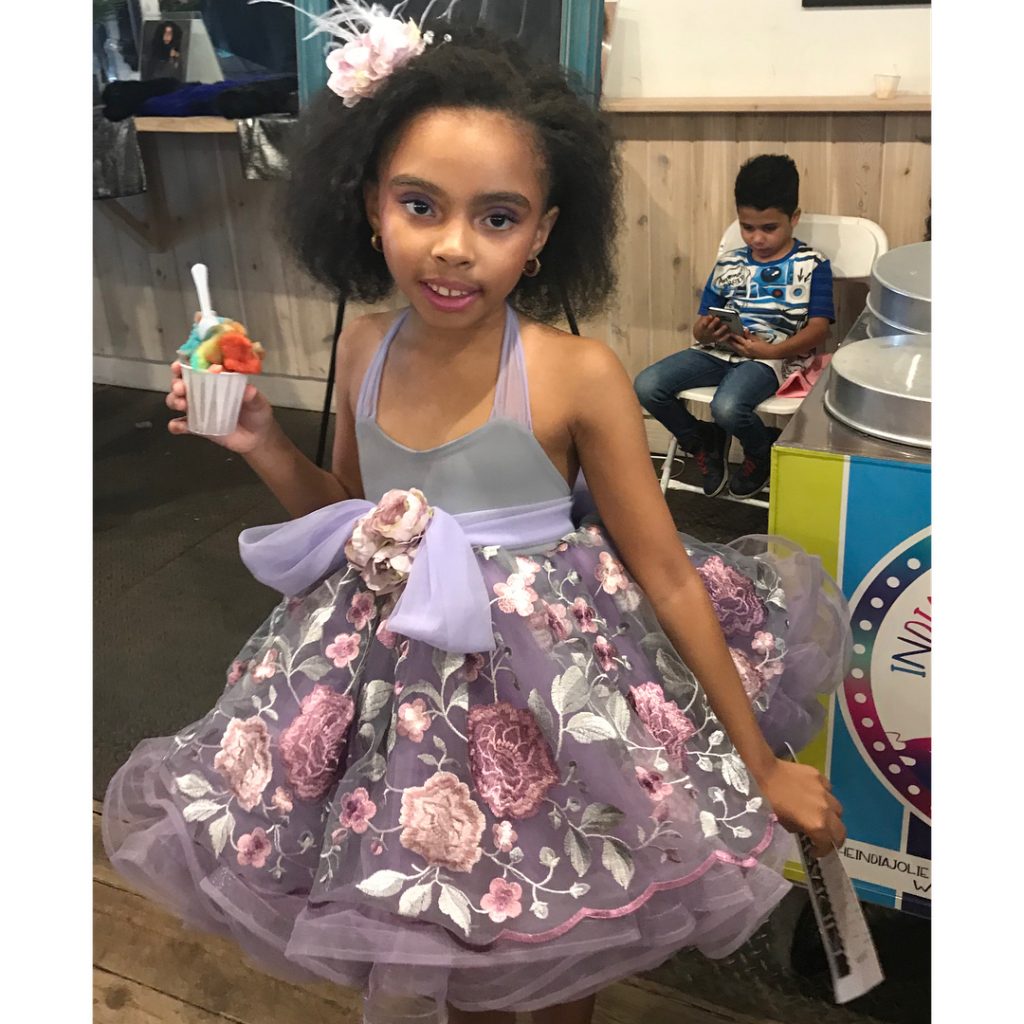 (photo: India's Italian Ice's during KidFash Magazine Fashion Show)
It was exciting to see all the hard working kids with ice's in their bellies and smiles on their faces. The show went off wonderfully. From the models and designers to the host and entertainment, the kids' fashion show brought together young entrepreneurs and other kids in business. America's future is looking bright with all the inspiring kids in attendance, showing their support for the fashion show's Anti-Bullying initiative (25% of the proceeds of the event went to the non-profit organization Bullies Reality.

(photo of Down with Jake @ KidsFash's Anti-Bullying Fashion Show)
The models I met while serving included the awesome twin sisters Anais and Mirabelle Lee, the always cool Michael Avery the elegant Jianny Grace and the beautiful Sole Madrid. Also unforgettably, presenting the latest in children fashion trends were top kid designers Almond Eyez Designs, Jagged Culture, Mixed Up Clothing, and Alora Sagari. Everyone looked so pretty and cool! Thank you for all the fashion ideas!

Check out a video of the KidFash Magazine Anti-bully Fashion Show .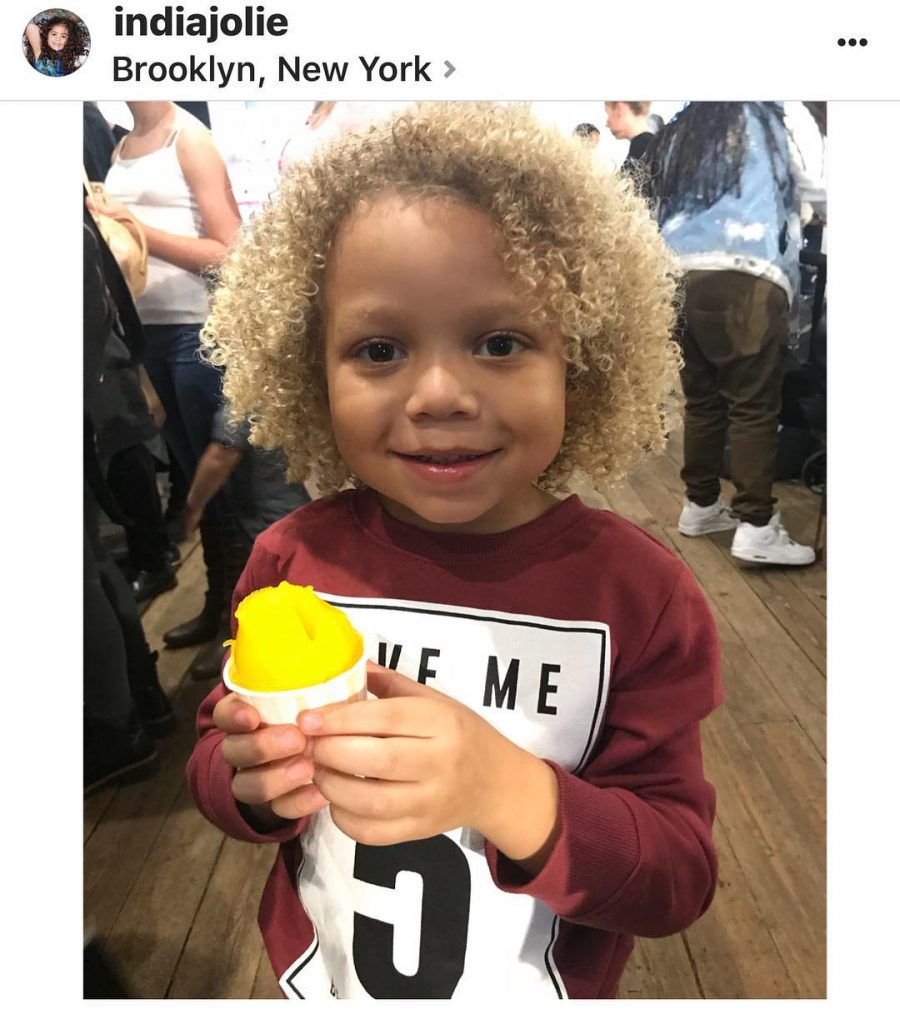 (Michael Avery at KidFash Magazine Fashion Show)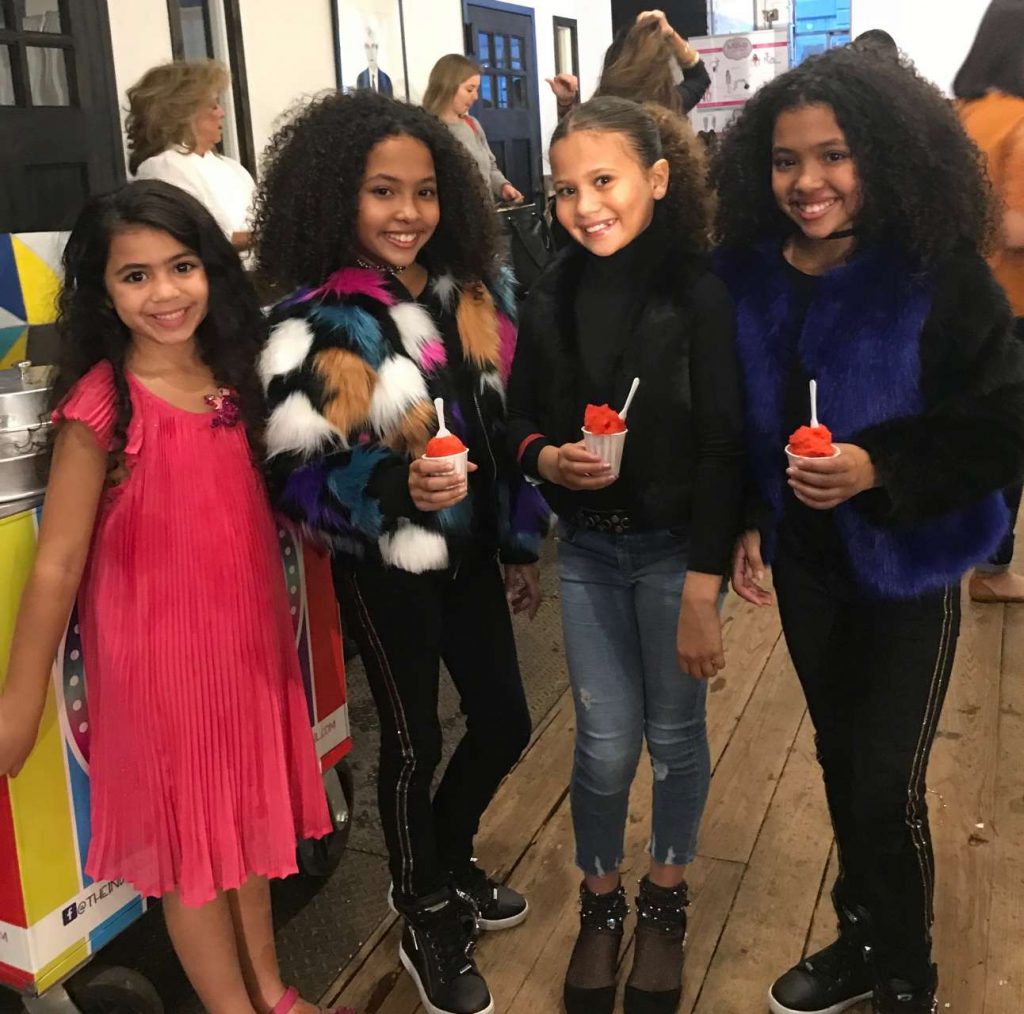 (Anais and Mirabelle Lee at Kids Fashion Show )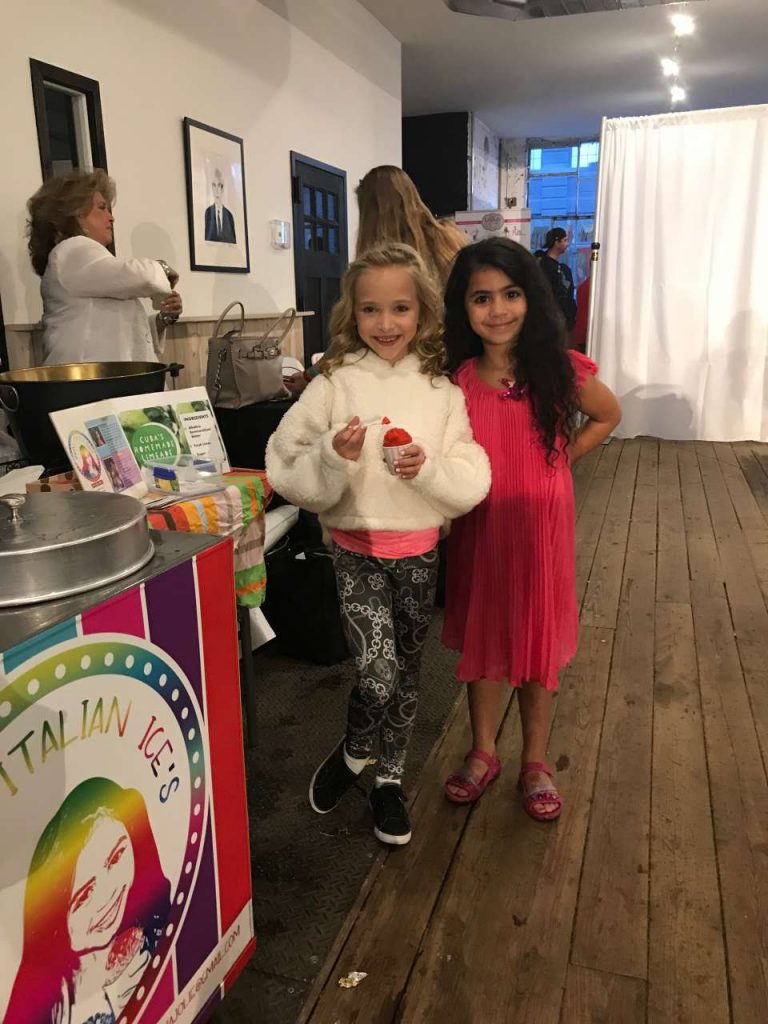 (India's Italian Ice's at Kids Fashion Show)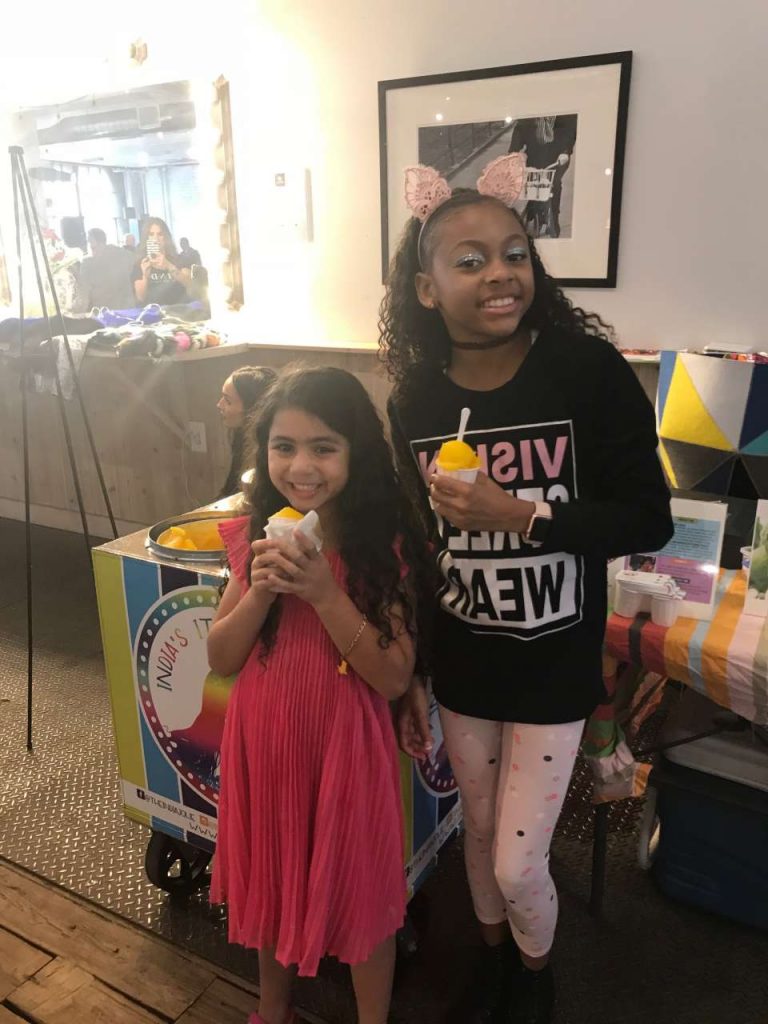 (photo India's Italian Ice's at Kids Fashion Show)
Hosting the event were sensational singers  Vivian Hicks and Ruby Jay.  Click here to see their official music video.  Bringing the old and new school beats on the turntables was the 10 year old superstar, DJ Livia. She went with the mango-lemon combo, good call.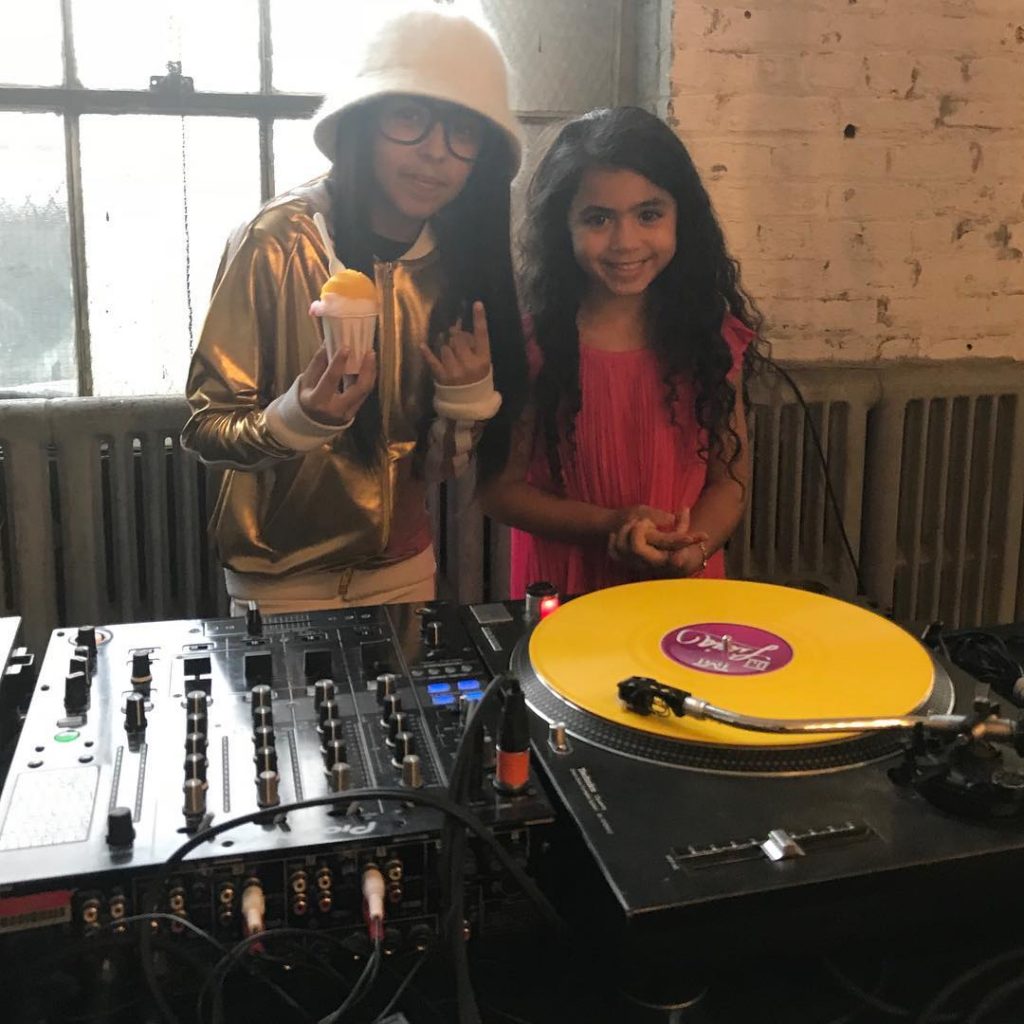 (photo DJ Livia enjoying India's Italian Ice's at Kids Fashion Show)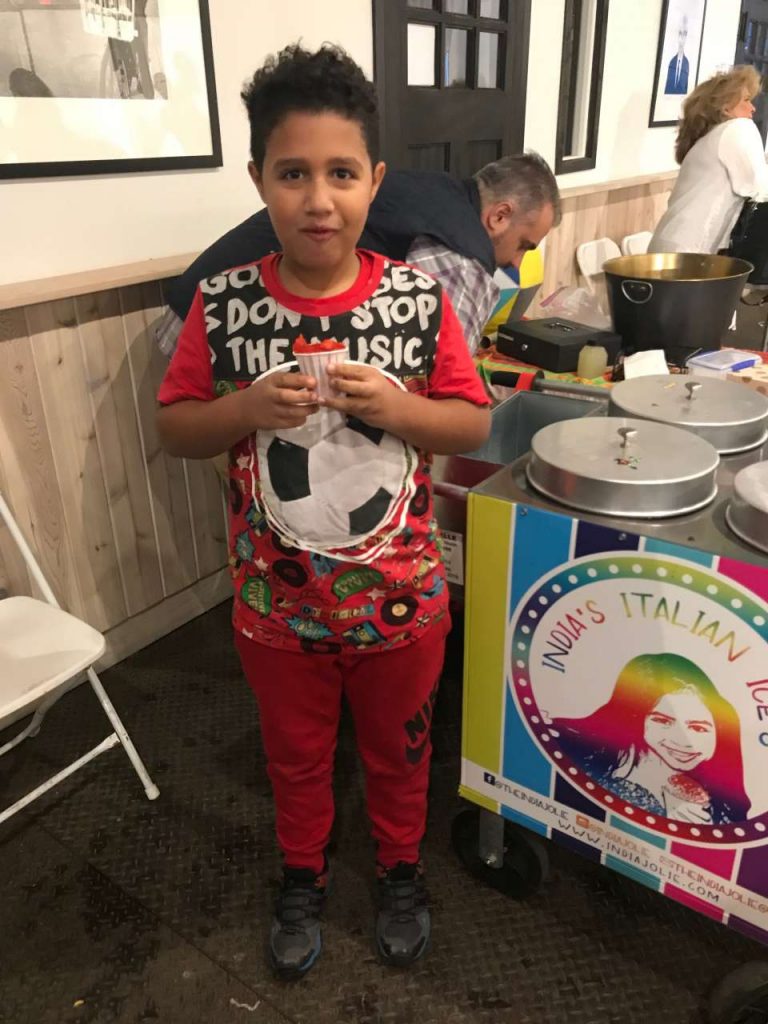 (photo India's Italian Ice's at Kids Fashion Show)
It was truly impressive watching other kids with such confidence on stage performing or talking in front of a large audience. I hope my ice's helped calm some nerves.
It was a pleasure getting to know everyone and I look forward to bringing back India's Italian Ice's to next year's kids fashion show. I hope to have inspired some others to follow their dreams of becoming a kidprenuer too. More kids in business sharing something they love will make this world a better place. If you are in the New York or New Jersey area and are planning a kids party or event, please call me to bring the day alive!